Elegant individuality
Glamorous bathroom featuring creative design and contemporary technology
A glamorous bathroom conveys enjoyment of creative design. Bold colour and material combinations demonstrate individual style and create a vibrant interior. The exclusive design is both comfortable and functional. Elegant mixers accentuate the contemporary character with their harmonious symbiosis of form and function.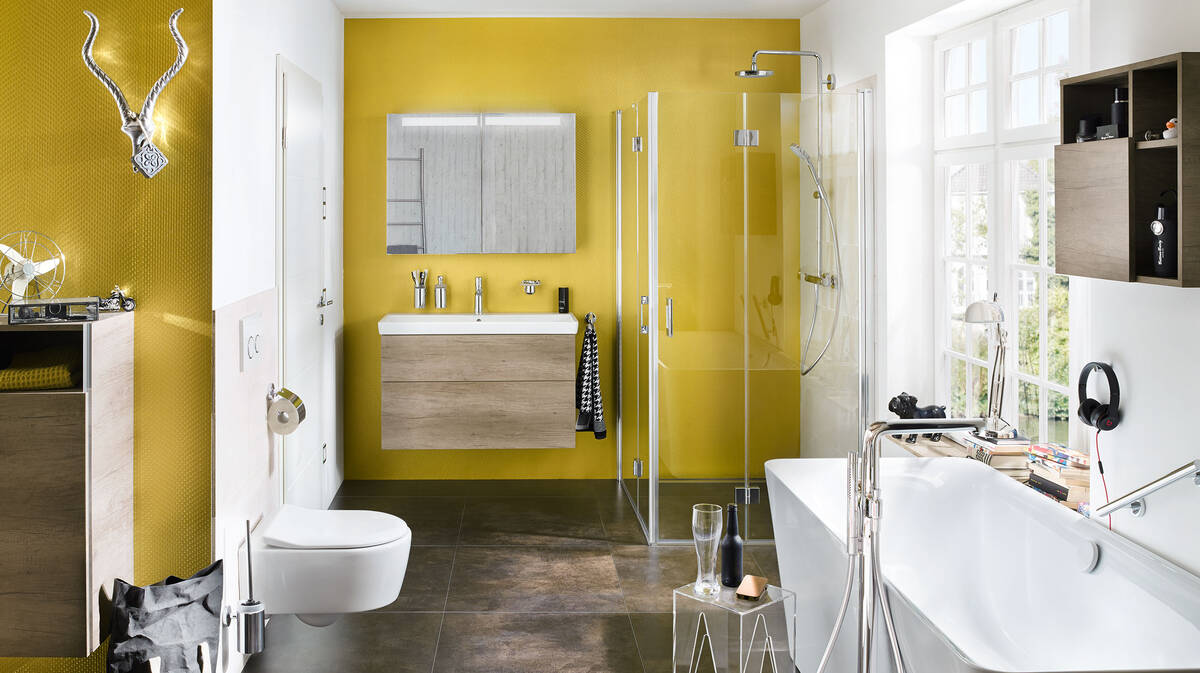 +6
Everything on the notepad
Product noted
Product saved for 30 daysSee notepad
The product could not be saved.
Please try again.
Contemporary bathroom in individual style
Glamorous bathroom design featuring exclusive accents and functional convenience
Do you like creative style, and would you love to design a glamorous bathroom with an exclusive interior in your new or renovated home? Make use of unusual colour combinations, and opt for the startling effects of unexpected material combinations. Large-format, dark tiles form the elegant floor for the extravagant furnishings. Walls in vibrant ochre contrast vividly with areas tiled in stone grey or light colours and areas plastered in pure white. The smooth wood finish of the bathroom cabinets completes the harmonious interplay. Small furnishings and lamps made of acrylic glass in unusual design add individual accents. A classic window with glazing bars lets daylight stream into the room liberally, and enhances the impact of the exclusive design. The wide windowsill serves as a space-saving shelf for bathroom accessories.
Contemporary technology for modern water indulgence
With their organic shapes, the mixers from the Talis range add natural elegance and functional precision to the glamorously furnished bathroom. At the wash basin, you control the water via an intuitive button (Select).Complementary Logis accessories addsstylish design accents in chrome and glass. Innovative technologies guarantee comfortable and eco-friendly water indulgence.
HGHBWMediaGalleryImageElementComponentModel (8809680045116@5)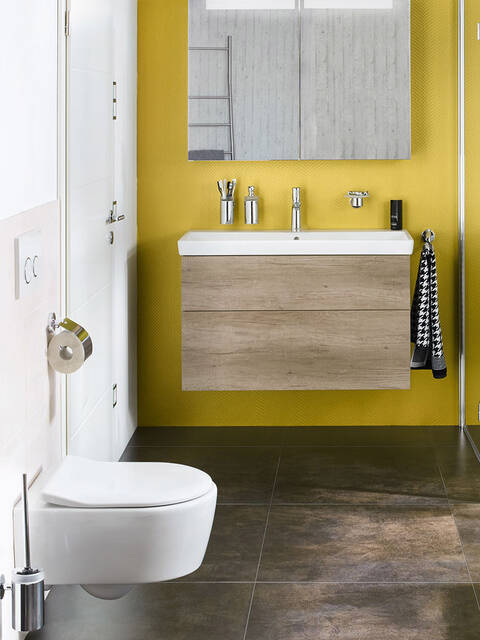 HGHBWMediaGalleryImageElementComponentModel (8809679946812@4)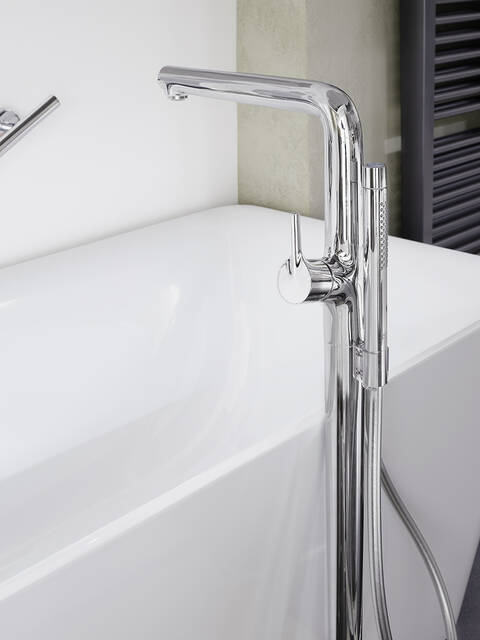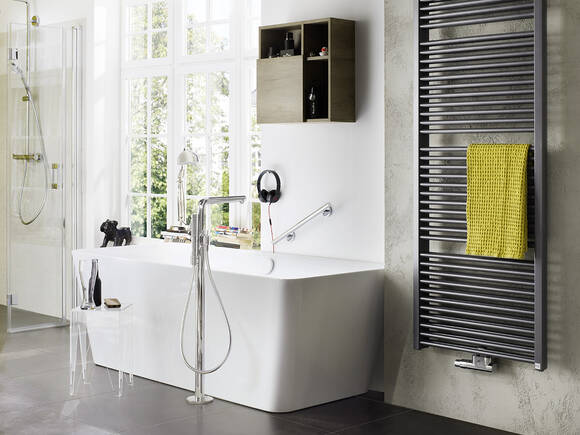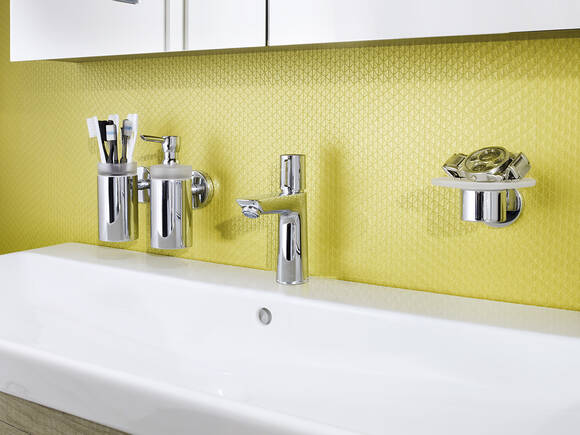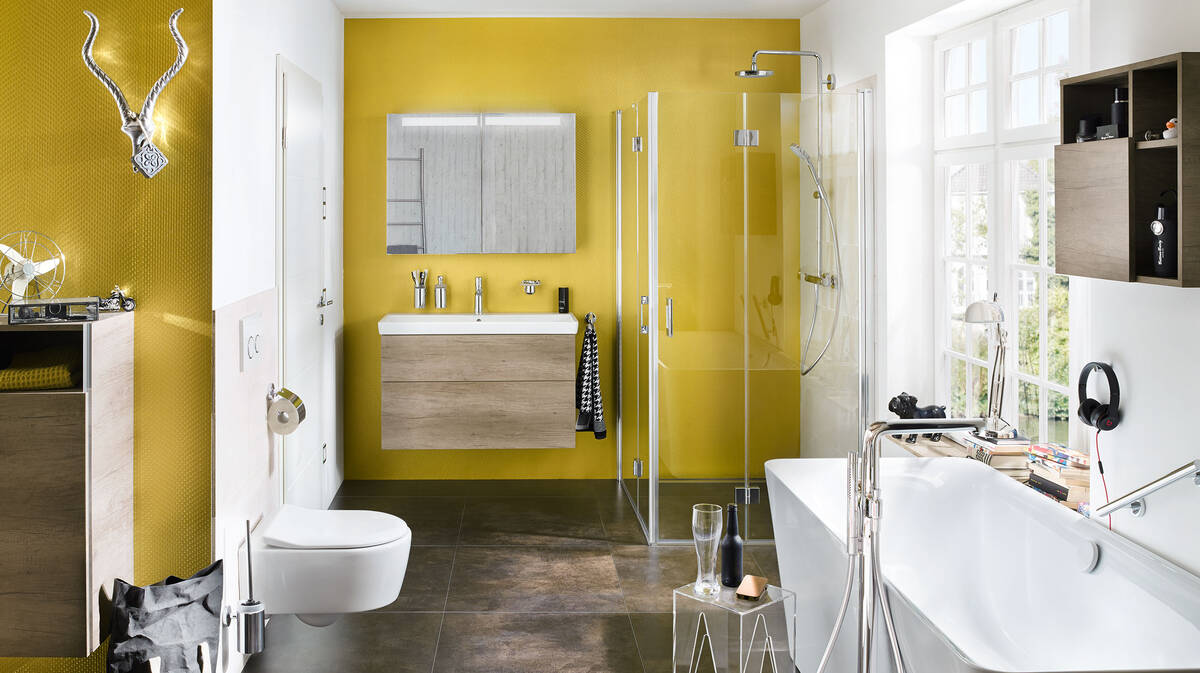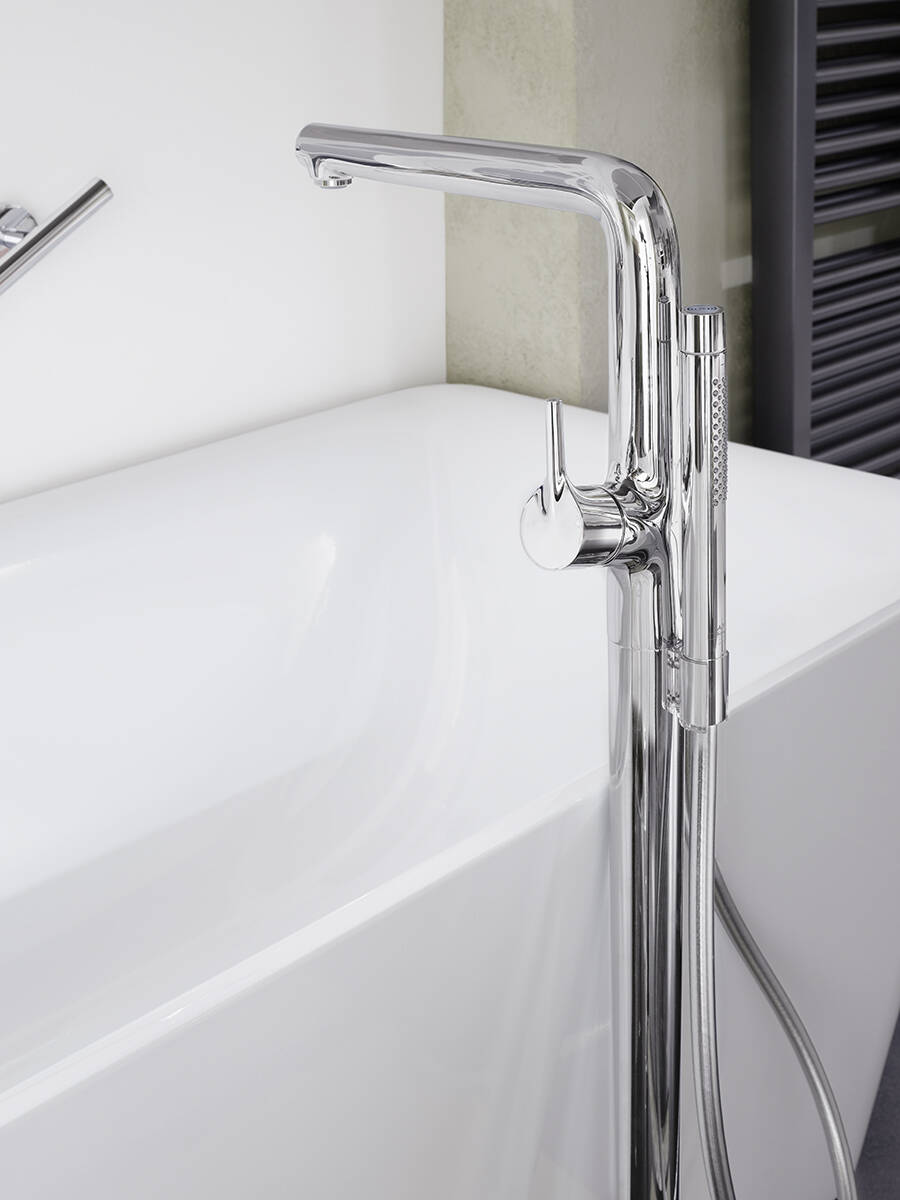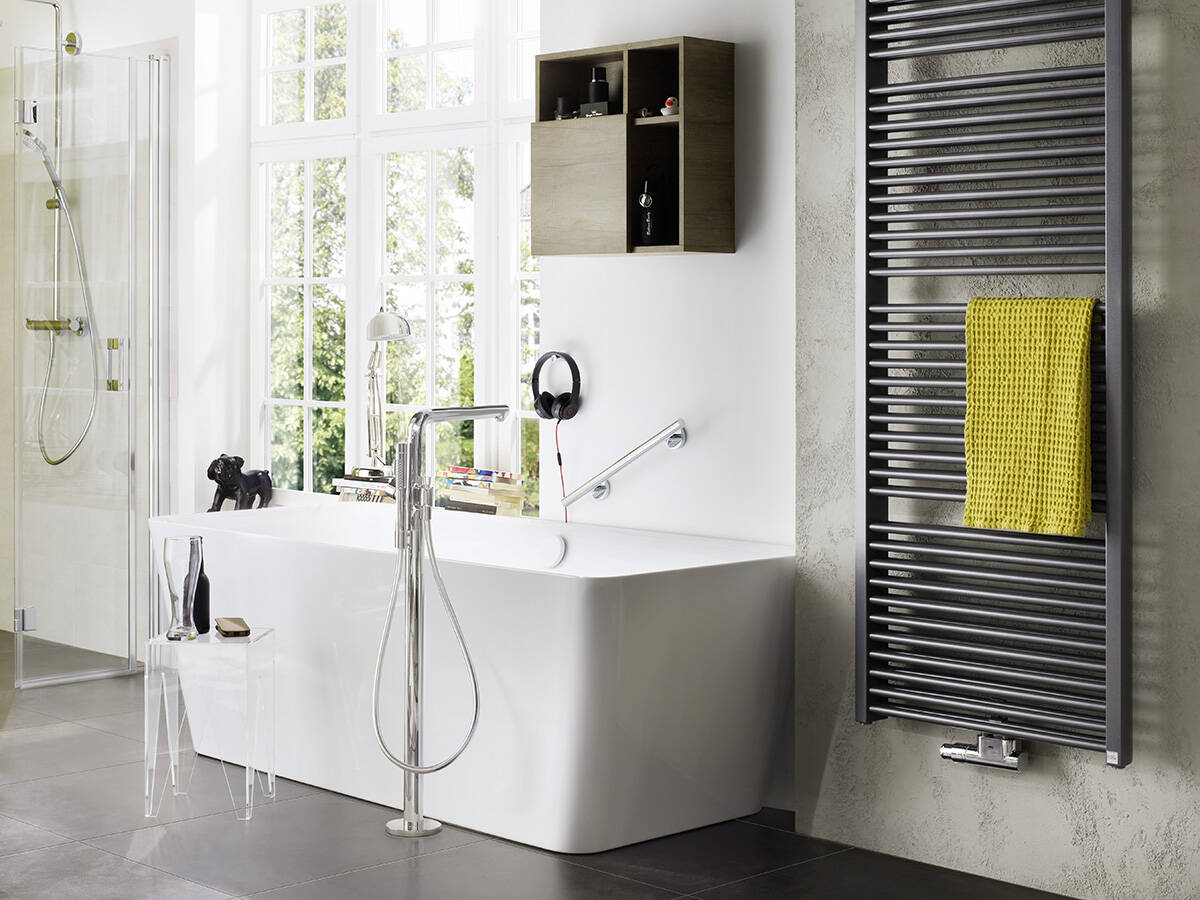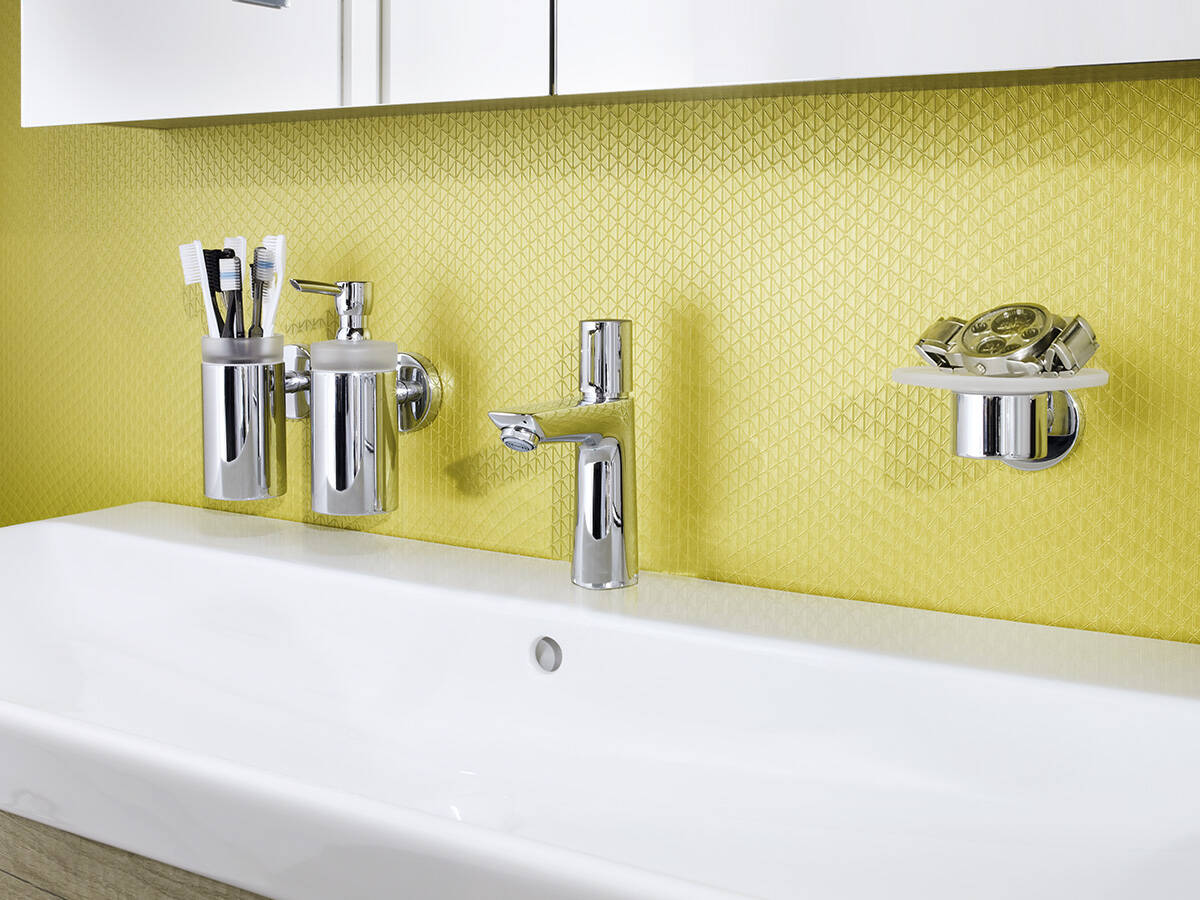 hansgrohe specialists
Find a hansgrohe retail store near you
hansgrohe Loading showroom data
An error occurred. Please reload the page.
Your search covers the following countries: Australia, New Zealand