New kitchen accessories
Premium quality hansgrohe soap dispensers
Quality, sophisticated kitchen accessories that are beautifully designed. hansgrohe offers you a range of soap dispensers to match your kitchen mixer design in two surface finishes.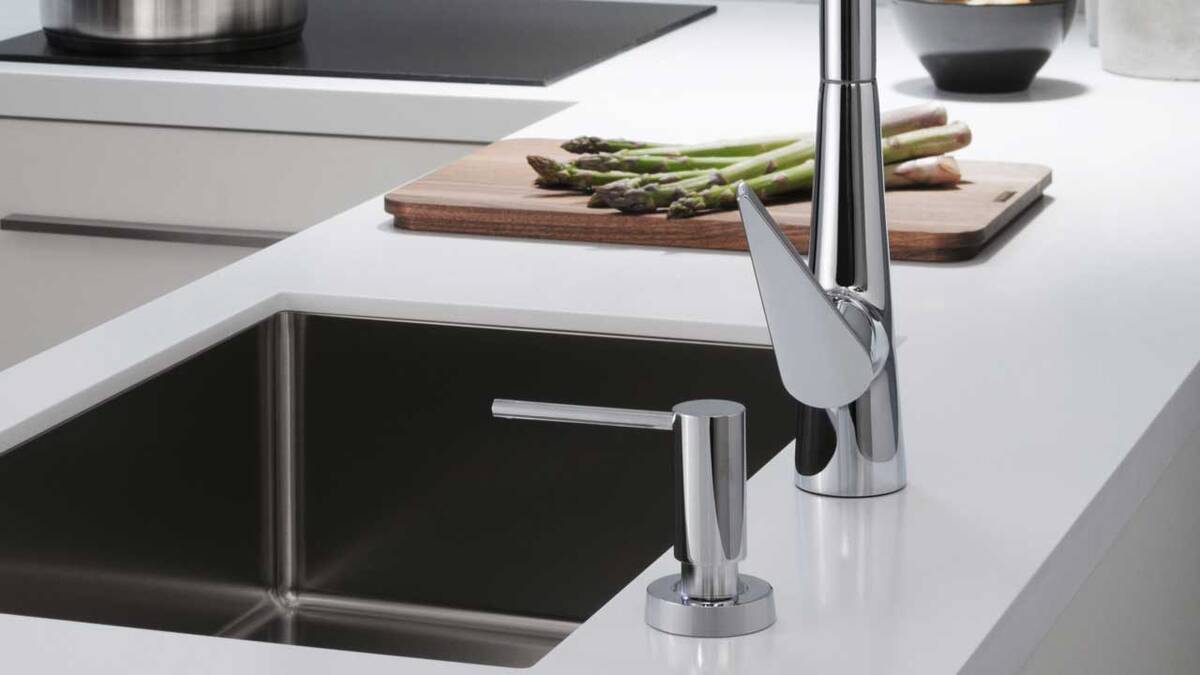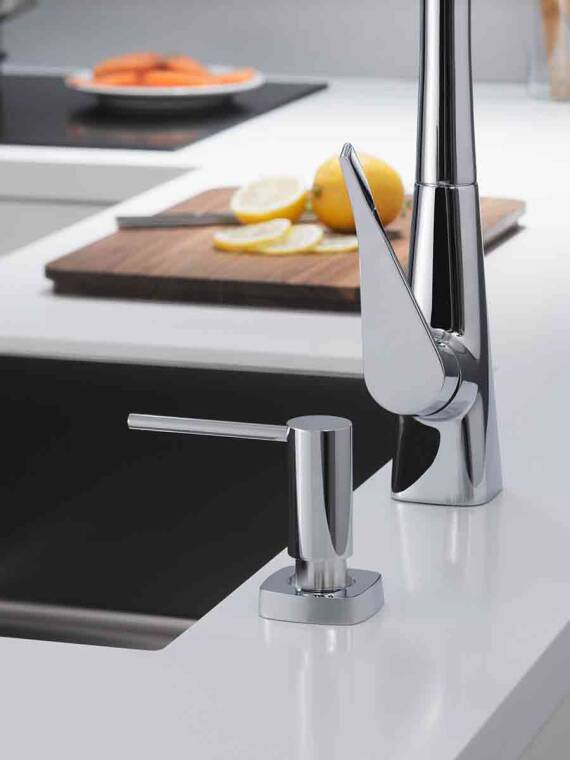 hansgrohe washing-up liquid dispenser: added convenience in the kitchen
If you love it when your kitchen looks tidy, hygienic and efficient, hansgrohe now offers a soap dispenser (lotion dispenser), which can be embedded directly into the sink or worktop. All the plumber needs to do is to drill a hole – to the right or left of your tap or in the rim of the sink. The advantages are obvious: washing-up liquid or liquid soap is always ready to hand, it's easier to get your chores done at the sink unit, and you don't have to worry about any clogged up plastic bottles.
Matching the sink: new kitchen accessories in elegant design
This space-saving assistant matches the design of your hansgrohe kitchen tap, and you have a choice between stainless steel finish and chrome surface finish. Depending on which hansgrohe kitchen tap you have, you can order the slimline dispenser to match its handle. We offer flanges in three different designs – round, square or flat. Of course, you can also be sure that this innovative kitchen product features premium quality: the slimline dispenser is swivelling, easy to use thanks to its smooth-running pump guide, and is made of high-quality materials. Washing-up liquid or liquid soap can be measured out sparingly and easily refilled using the funnel supplied.
HGHBWMediaGalleryImageElementComponentModel (8809718613052@3)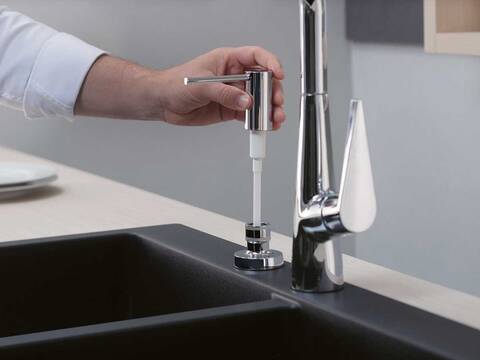 HGHBWMediaGalleryImageElementComponentModel (8809718580284@3)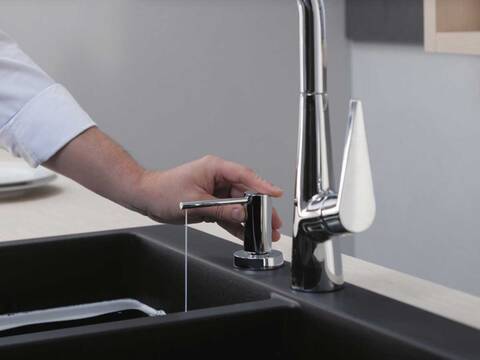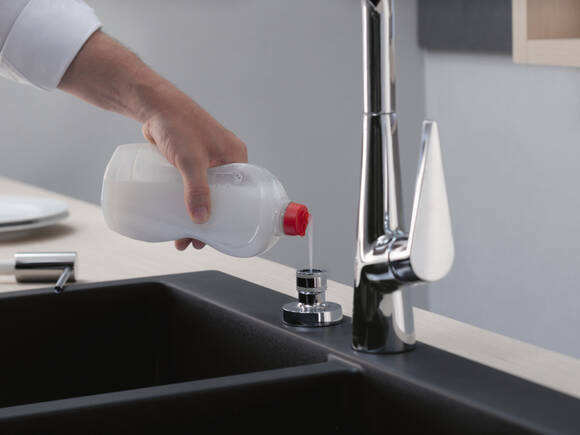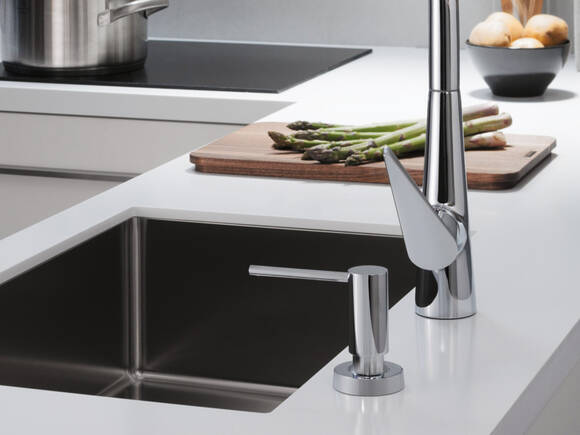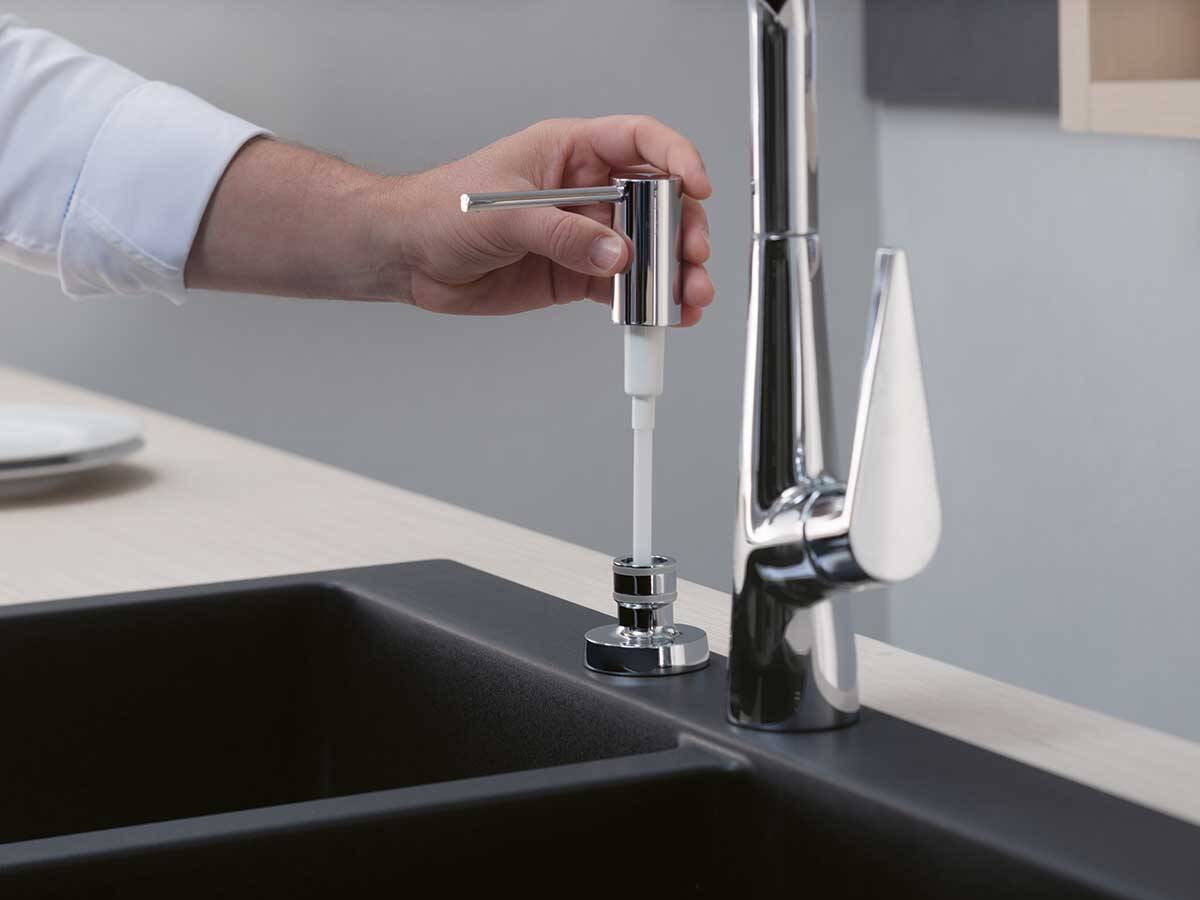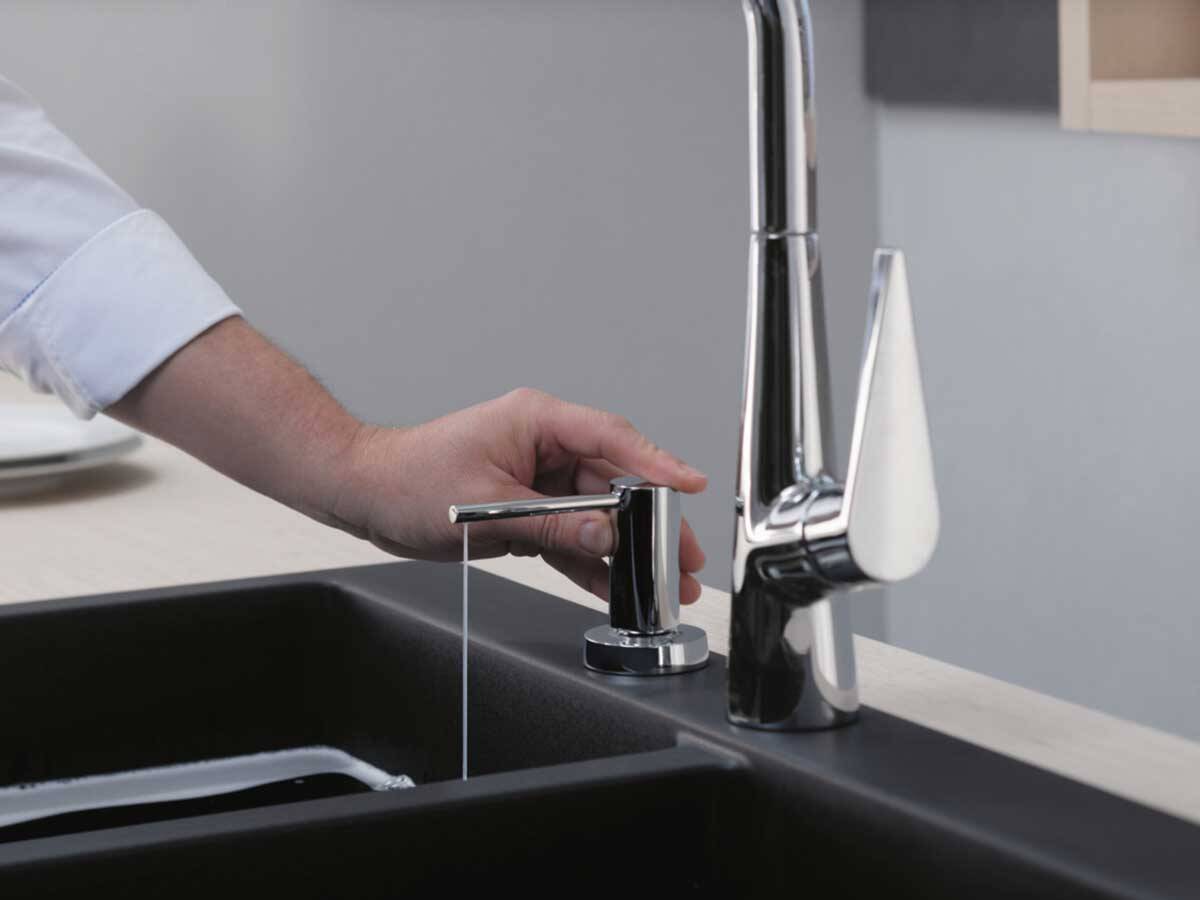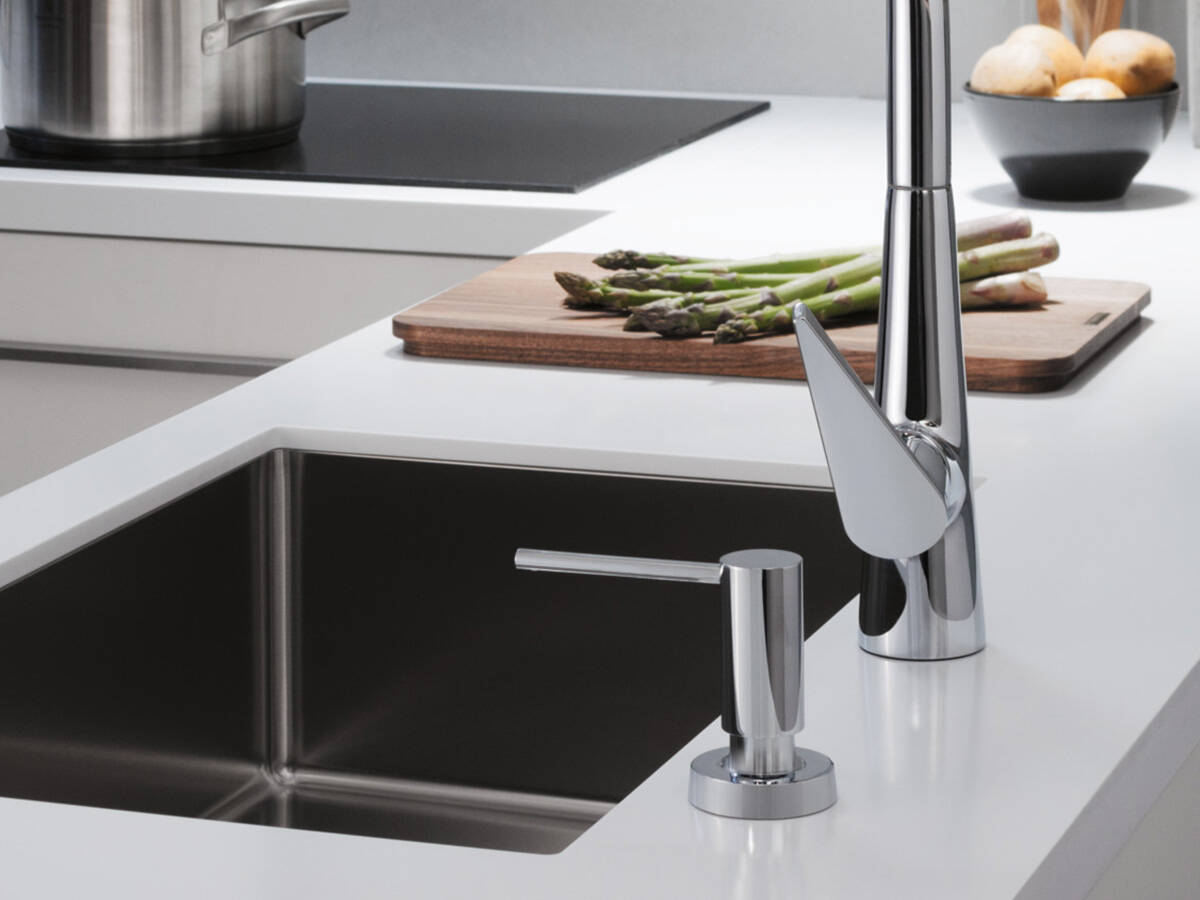 hansgrohe specialists
Find a hansgrohe retail store near you
hansgrohe Loading showroom data
An error occurred. Please reload the page.
Your search covers the following countries: Australia, New Zealand